Open Kali Silat (KSE) seminar (online via zoom) with the founder of the style on february 6. and 7.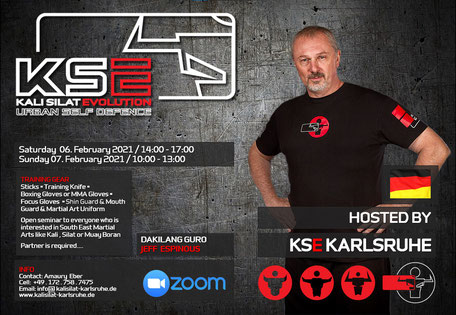 This zoom seminar will be open for everyone interested in southeast asian martial arts. We will cover different aspects of Kali and Silat. 
You will need a partner to be able to follow.
The seminar will be held in ZOOM, you will receive the links in an attached text file via e-mail after your registration.
Date: February 6+7  2021
Time: Saturday 14:00 - 17:00 , sunday 10:00 - 13:00
cost per person: one day 30 EUR, two days 50 EUR
You can register here and pay with PayPal or Credit Card: